for those who wondered; yes, on E-Bay you get a 70watt shortwave PA for under 30 Euros from China. It's a kit, and it does not come with building Information, neither does it come with the schema.
All Information you need though you can find on the Blog from PD7MAA. He was so kind to post the schema and some building information.
http://pa-11019.blogspot.de/2016/11/diy-kits-70w-ssb-linear-hf-power.html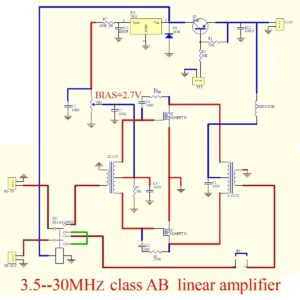 Have fun building!
Cheers and 73s,
Daniel